One of the UK's most recognised and respected drum & bass DJs and producers, Danny Byrd has been at the forefront of the movement of an increasingly popular, underground genre since the early noughties.
Born and raised in the sleepy West Country city of Bath, Danny spent most of his formative years on public transport, travelling between his hometown and neighbouring cultural hotspot, Bristol - the birthplace of drum n bass.
Studying music technology at the City of Bristol college, his musical education began in the 90s. Inspired by the Bristol music scene and the plethora of record stores and live music venues, where many of his musical heroes would also frequent, Danny sought to begin creating his own work and would soon find himself signed to what is now one of the most revered drum & bass labels in the UK - Hospital Records.
"My mum thought it contained satanic messages, she'd just become extremely religious at this time. She ended up snapping that record in half..."
Fast forward 19 years, Danny has performed to audiences around the globe, taking in dates across New Zealand, Australia, America, northern Europe and the UK, in 2019 alone, released 4 albums including 2010's critically acclaimed 'Rave Digger', and continues to push the boundaries of bass music.
He says: "I have been producing drum & bass for about 21 years now. I was picked up by jungle legend DJ Ron and signed to his Picasso label in 1998, before going on to put out four albums with Hospital Records.
"It's crazy to see how far our genre has progressed. Twenty years ago magazines were writing articles saying 'drum and bass is dead', but we're so far past that now. It's one of the UK's most treasured home grown styles.
"It's great to see the new generation respecting what the early pioneers did, and it's similarly good to see a lot of the originators, like DJ Randall for example, still smashing the circuit. I love that the newer producers are dabbling with more hardware, synths and mixing desks, trying to get that authentic sound. I think sonically, drum & bass will always be a leading force in dance music."
Is there a record you can't stop playing right now?
DB: "I've just been sent the new DJ Hazard EP via a DM on Twitter. Loving everything about it. It's been a while since we've had any new DJ Hazard. I've been blasting it round the house this week."
How many records do you personally own?
DB: "I don't actually know, but you know those Ikea shelves that everyone uses for record storage? Well, I had two of those jam packed, so probably 1,500/2,000 records. Unfortunately I never did what my parents told me to and I ended up neglecting my collection, most are now scratched or have markings. I was never an avid collector for the sake of it, it was just to get closer to the music. Even the most obscure hardcore record from 1991 is on Youtube now, so sadly I end up going there rather digging through the crates."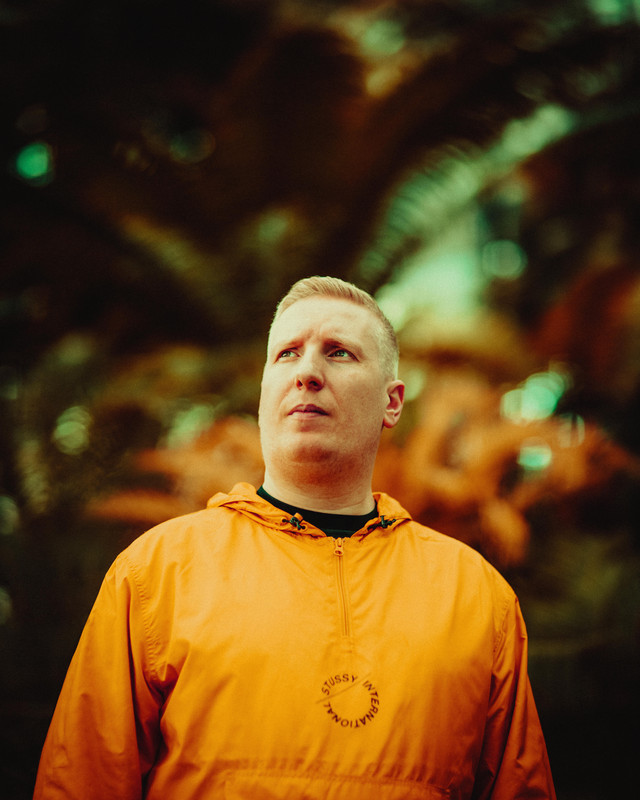 What's the weirdest, rarest or most expensive record you own?
DB: "I did have The Prodigy's first EP 'What Evil Lurks' on XL Recordings as a white label, with the promo one sheet! I ended up selling it towards the end of the 90s as it was really valuable with The Prodigy mania that came after 'Firestarter'. Obviously, I now regret letting it go."
If you could only play one record for the rest of your life, what would it be?
DB: "The Prodigy - Fire. I think it came out in 1993 and I bought it on a seven inch. My mum thought it contained satanic messages, she'd just become extremely religious at this time. She ended up snapping that record in half and reimbursing me for the purchase. I went out the very next day and bought it again in secrecy."
What are your top 3 recent releases?
DB: "Sub Focus - 'Solar System'; the new London Elektricity album 'Building Better Worlds'; and the new track from Watch the Ride (DJ Die, Dismantle and DJ Randall) featuring D Double E, '4 No Reason'."
Which new artist, band or DJ should we be listening to right now?
DB: "On the more jump up side of things, an artist called Gino is going from strength to strength. He's doing a lot of stuff with Mollie Collins' label, Charge Recordings. For more musical flavours check out Soulvent Records."
Do you have a musical guilty pleasure?
DB: "Don't we all have one? I suppose I'm a sucker for anything from late 80s/early 90s… I was busting out some Enya last night. Samples galore!"
Best live performance you've ever seen?
DB: "Anderson .Paak at the O2 Brixton, back in 2018."
If you could collaborate with any artist, dead or alive, who would it be?
DB: "Sorry to seem lazy using the previous answer but Anderson .Paak. He would sound great over some 90s jungle breaks. Maybe get Dr. Dre laying the mix down? Yeah that would be seriously interesting."
Tickets for upcoming Danny Byrd events can be purchased below.
Hospitality Halloween - S.P.Y / Danny Byrd / Urbandawn / Bou - The Concorde 2, Brighton - Friday 1st November 2019
Ticket waiting list for Hospitality Halloween - S.P.Y / Danny Byrd / Urbandawn / Bou
Tickets you want not available? We know it's frustrating, but don't worry we've got your back. Join the waiting list below and we'll reserve you tickets if they become available.
Hospitality Edinburgh - La Belle Angele, Edinburgh - Saturday 9th November 2019
WAH - Rampage Festival UK tour - Danny Byrd, Rene La Vice, Audio - Lakota, Bristol - Friday 13th December 2019
Image credit: Danny Byrd