Despite what the Top 40 suggests, there have been some sensational music releases in 2019.
In the UK, we've seen Kano, Slowthai, Skepta, Foals, Michael Kiwanuka, Dave, The S.L.P, Sam Fender, Little Simz and plenty more have released first class albums, while globally we've seen top records from the likes of Mac DeMarco, King Gizzard and the Lizard Wizard, Tyler the Creator, Kanye West, Lana Del Rey, Angel Olson, Mini Mansions, Solange and Vampire Weekend.
But with the year soon drawing to a close, it's time to look forward at what's to come in 2020 - and there's some crackers. Some of those listed below are definites, some are maybes, and some we'd just love to happen...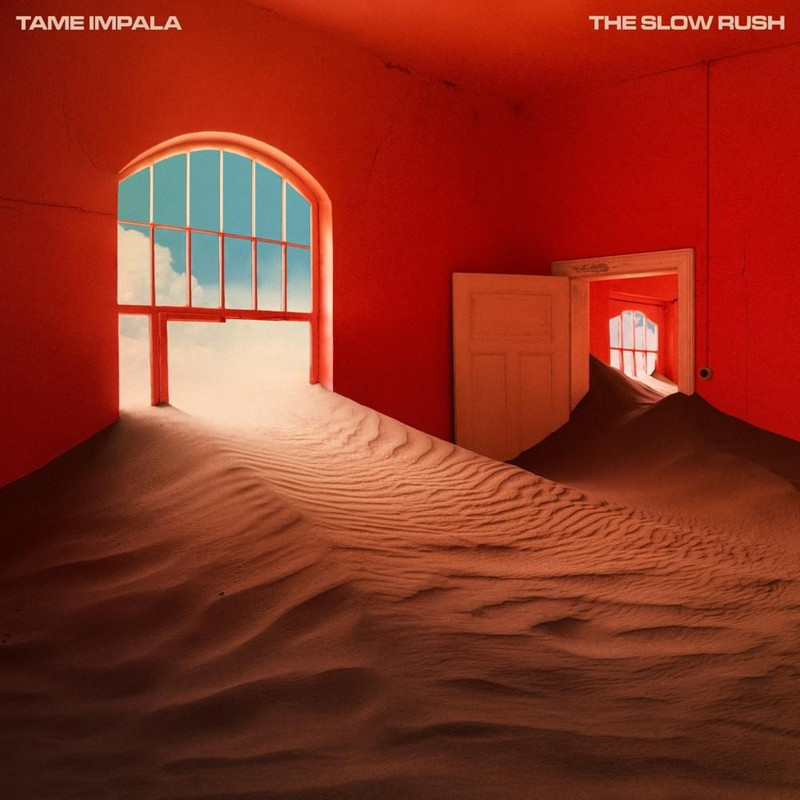 TAME IMPALA
Kevin Parker, the songwriting genius behind the Aussie psych outfit has been making us wait for this one, teasing us throughout 2019 by releasing a trio of tracks from the next Tame Impala record titled (ironically) The Slow Rush - due for release on Valentine's Day 2020.
Having been majorly setback by wildfires in California, which forced him to evacuate a Malibu home where he was recording, Parker has gradually dropped 'Patience', 'Borderline' and 'It Might Be Time' across the year, with the first two tracks featuring in the band's sensational Glastonbury Other Stage headline slot earlier this summer. All three tracks indicate good things to come from the fourth Tame Impala record, and we expect there'll be plenty to love come the 14th February next year.
HAIM
The HAIM sisters have been notable in their absence these past couple of years, with their last record coming in the form of 2017's Something to Tell You. However the band have been dropping major hints that a new album is on the way in 2020 with a steady release of singles throughout the year.
The latest track, 'Hallelujah' (released 18th November), is an emotive effort that Alana Haim has said is a tribute to her friend Sammi Kane who died at age twenty. Este Haim also shared a statement about the single, writing 'to me it's a song about relying on the people around you and reflecting on how different life could be if those people weren't around.'
As well as 'Hallelujah', this year HAIM have also dropped new songs 'Now I'm In It' and 'Summer Girl', making the possibility of a third studio album extremely likely.
(This embedded post has since been removed)
NONAME
In typically modest fashion the American rapper, poet and record producer announced that in 2020 she would be bringing out the follow up to her self-released 2018 debut, Room 25, via an extremely casual tweet (which you can check out above).
Noname's Room 25 won plaudits from fans and critics alike, with NME describing the album as "flawless" and Rolling Stone stating that NoName was "one of the greatest rappers alive". So it's little wonder we're extremely excited to hear the rapper's next full length effort.
While she hasn't released new music under her own name since April's 'Song 32', absence has certainly made the heart grow fonder as far as we're concerned and we're looking forward to her next release greatly.
KASABIAN
Kasabian guitarist Serge Pizzorno did a tremendous job of bringing out his first solo album with side project, The S.L.P, and has clearly taken that rich vein of songwriting form from 'The Sergery' into the next full length release from his bread and butter band.
A post on the group's social media showed a list written on the back of someone's hand (probably Serge's) simply reading: 'Light BBQ, Tune Guitar, Album 7'. Sounds like a very good plan to us. With an enormous date in Leicester's Victoria Park lined up for June 2020, it'd be the perfect opportunity to give the live treatment to some new bangers.
THE ORIELLES
The Heavenly Records signees are all set to drop their sophomore record next year and we can't wait. We've always had a bit of a soft spot for the Halifax outfit, whose groovy indie bangers made their debut record Silver Dollar Moment an absolute treat. The maturing group have bolstered their line-up and now, as a four piece, look set to cement their place on one of the country's most forward-thinking indie labels.
A statement on the Heavenly Records website says of the new Orielles album: "Disco Volador sees the 4-piece push their sonic horizon to its outer limits as astral travellers, hitching a ride on the melodic skyway to evade the space-time continuum through a sharp collection of progressive strato-pop symphonies."
Whatever that means - it sounds class.
CARIBOU
The Canadian producer, composer and multi-instrumentalist (real name Dan Snaith) has also performed under the alias of Daphni, but returned as Caribou earlier this year with a brand new track, 'Home', premiered as Annie Mac's 'Hottest Record in the World'.
The new track samples a song of the same name by '70s soul singer Gloria Barnes, with Snaith using the sample as a foundation for heaps of instrumentation to create the kind of warm, uplifting electronic vibes we're so used to from Caribou.
It's been five years since his last full length studio release, Our Love, which featured the immense 'Can't Do Without You', and we're expecting more mesmerising jams from a highly-anticipated 2020 release.
BOMBAY BICYCLE CLUB
We're well and truly celebrating the return of (the other) BBC after five long years and the release of So Long, See You Tomorrow. The London-based indie outfit are set to return in the new decade with a brand new record, Everything Else Has Gone Wrong, released in January 2020 - so not long to wait at all.
Speaking about the new album, the band posted on their website: "This is an album for anyone who's ever turned to music in a time of crisis, whether personal or political. It's about the solace one can get from listening to music or playing music when everything else in your life or the world has gone wrong. It's about finding kernels of hope and renewal in dire situations."
We're very excited to hear what's to come from Bombay Bicycle Club album #5.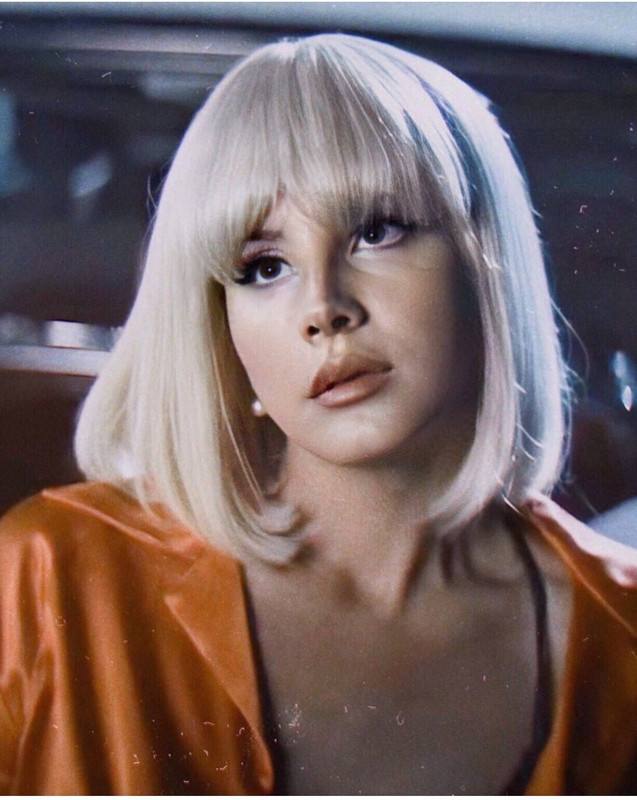 LANA DEL REY
Despite releasing one of 2019's best loved and most critically-acclaimed records in the form of her sixth album, Norman Fucking Rockwell!, Lana Del Rey apparently isn't satisfied with all of that and is already focussing on a new record. Earlier this year, the singer discussed the recording of her next album White Hot Fever, with a release date slated for next year:
"I've already written parts of it," the musician told The Times of her next album. "It's called White Hot Forever, I feel like it probably will be a surprise release sometime within the next twelve or thirteen months. I'm really excited right now. I don't want to take a break."
She added that she wasn't done finding "special little melodies" and we're absolutely ok with that. Keep bringing those special little melodies Lana, we're much obliged.
THE 1975
Having been nominated for a Mercury Music Prize this year for their 2018 album A Brief Inquiry into Online Relationships, Matty Healy and co. are back at it again with another socially-conscious exploration of modern day life with Notes On A Conditional Form - released 21st February 2020.
We've already heard the Greta Thunberg collaboration '1975', as well as the band's first ever punk moment on 'People', with opening lyrics that scream: "Well my generation wanna fuck Barack Obama, living in a sauna, with my legal marijuana."
After recently saying in an interview at the Q Awards that "white guys with guitars aren't the zeitgeist any more", it'll be interesting to see what this band, made up of four white guys with guitars, pull out of the bag.
ALEXANDRA SAVIOR
Savior's 2017 record Belladonna of Sadness featured songwriting collaborations with Alex Turner, as well as LCD Soundsytem wizard and Arctic Monkeys/Last Shadow Puppets producer James Ford, plus Mini Mansions bassist Zachary Dawes.
It's eerie, seductive charm made for a thoroughly enjoyable listen first time round, with Savior herself describing her style as having a "feminist angst horror film feel". She returns in 2020 with follow up The Archer, and we're enjoying tracks such as 'Crying all the Time' and 'Saving Grave' already.
CARDI B
"My album is on my mind 24/7, it's practically all I'm focusing on," Cardi B told Billboard earlier this year. During an Instagram livestream on October 2, the rapper stated that her upcoming second studio album will be called Tiger Woods and that it will be released in 2020.
She also took to Instagram very recently to drop a new minute-long freestyle, which concludes with the line: "It's just a little something 'til I finish up the album," she raps at the end, before loudly screaming "suck my dick'.
Cardi is definitely ready for it, and with bars like that, we most definitely are too.
And the ones we've got everything crossed for: KENDRICK LAMAR, CHILDISH GAMBINO, KALI UCHIS, ARCTIC MONKEYS, LAST SHADOW PUPPETS, EVERYTHING EVERYTHING, IDLES... they could happen.