Manchester is one of the best cities in the UK. If you're coming here for university then you've definitely made a good choice. There's never a dull moment to be found here and there are so many different areas where you'll find great nights out and some truly unique bars. We thought we'd give you some recommendations on the best places to go in Manchester, the bars and clubs that you cannot miss out on.
Click on the venue names to learn more about them and the events coming up soon.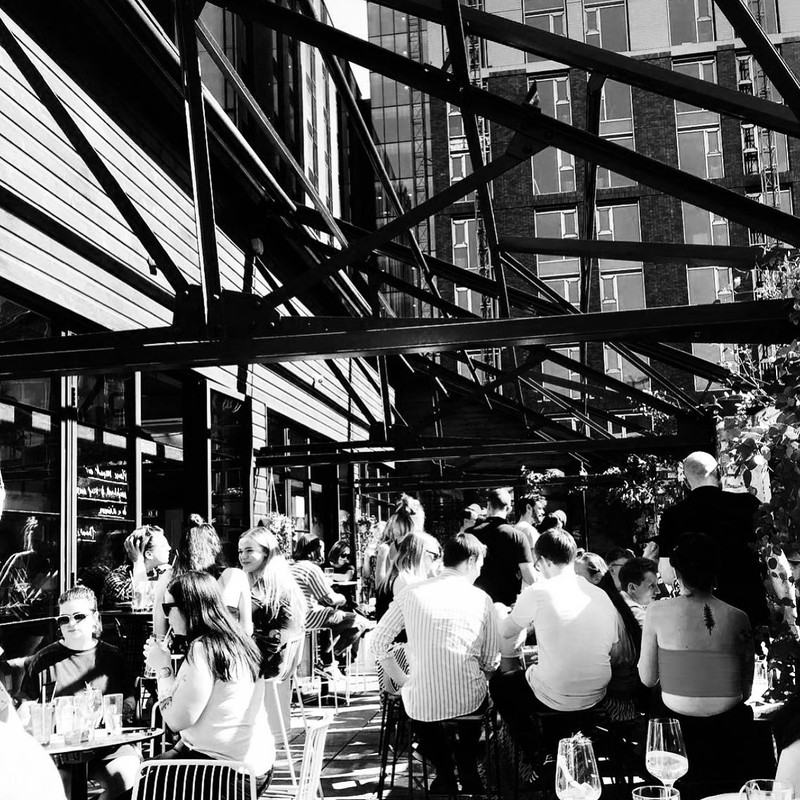 Location: 38 Charles Street, Manchester, M1 7DB
YES is one of those places where there's always something happening. Whether it be in the pink room or down below in their basement venue. The bar itself is not too shabby either, with lots of space for dancing and even a roof terrace that's decorated with houseplants and feels like a lovely little getaway.
The club nights here happen in both of the main venue areas and you can find a wide mix of sounds here throughout the week. It currently hosts a hugely popular night called Remake Remodel which is perfect for indie music fans.
To see what events are coming up at YES click here.
---
Location: Dickinson Street, Salford, M3 7LW
What was once a car repair shop and garage is now a safe haven and platform for the avante-garde patrons of the north. A venue built to showcase the more experimental side of club music and beyond, located on the fringes of the city, Salford's White Hotel is, without doubt, an acquired taste. Its dark decor and bizarre characteristics, however, make it what it is. Unique.
To see what events are coming up at The White Hotel click here.
---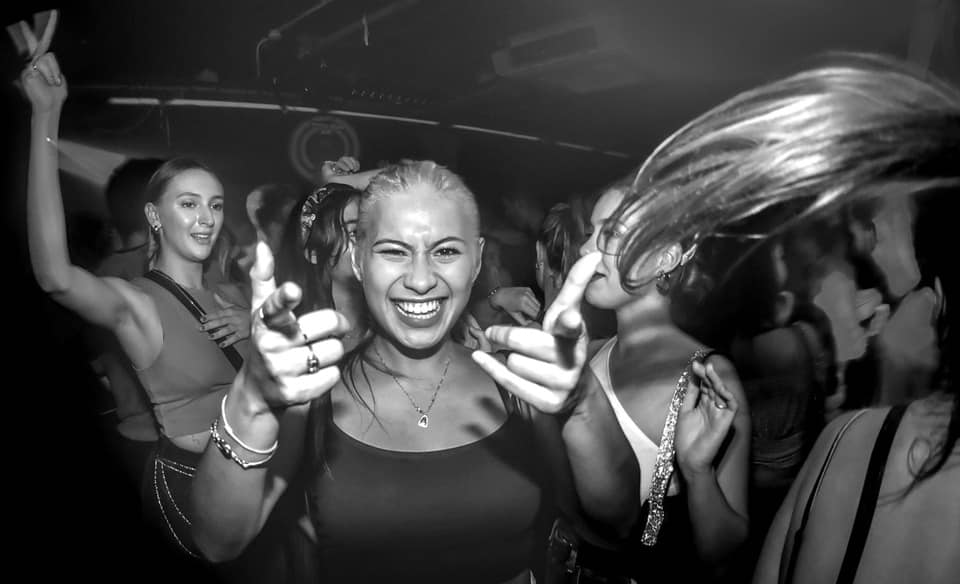 Location: 46-50 Oldham Street, Northern Quarter, Manchester, M4 1LE
Situated slap-bang in the middle of Manchester's buzzing Northern Quarter, the Mint Lounge, the district's only nightclub, has long been a stopping place for those who love nightlife, partying and club culture.
The open-plan basement venue, a hit with the city's student population and out of towners alike, is the home to many sought-after club night events. One of those is Manchester's longest-running club night, Funkademia. Curating a night of sublime funk, soul, disco, R'n'B, hip hop, the Funkademia DJs regularly draw in the masses with tickets to events nigh impossible to secure. Other collectives who've brought the party to the venue over the years include Manchester's Hit & Run, Riot Jazz, Friends & Family and many more.
To see what's coming soon at Mint Lounge click here.
---
Location: 256 Wilmslow Road, M14 6LB
No one studying and living in Manchester should ever go without visiting 256 Wilmslow Road. What was once a former church is now one of the city's most recognised party destinations - especially for students. Located in the midst of the action, in the heart of Fallowfield, where most of the city's students reside, this iconic venue offers live sports, themed quizzes and social events, as well as next-level after-hours entertainment. On top of that, punters can choose from a long list of beers, wines, cocktails, spirits, soft drinks and some mouth-watering food options, to enhance their day and night.
For upcoming events at 256 Wilmslow Road click here.
---
Location: 50 New Wakefield Street, Manchester, M1 5NP
Nestled under a railway arch not a five-minute walk from Oxford Road Train Station, sits one of Manchester's more artsy and contemporary public houses. With an emphasis on having fun and serving great drinks and food, the three-floor pub promotes live music every Monday to Thursday, while the weekends are geared more towards DJs. Offering a large selection of speciality imported world beers and ales, as well as premium packaged larger and ciders, non-alcoholic drinks and some of the best vegan and vegetarian food found in the city, it's one of the best-situated haunts to begin a student night out in Manchester from.
To find out what's coming up at The Thirsty Scholar click here.
---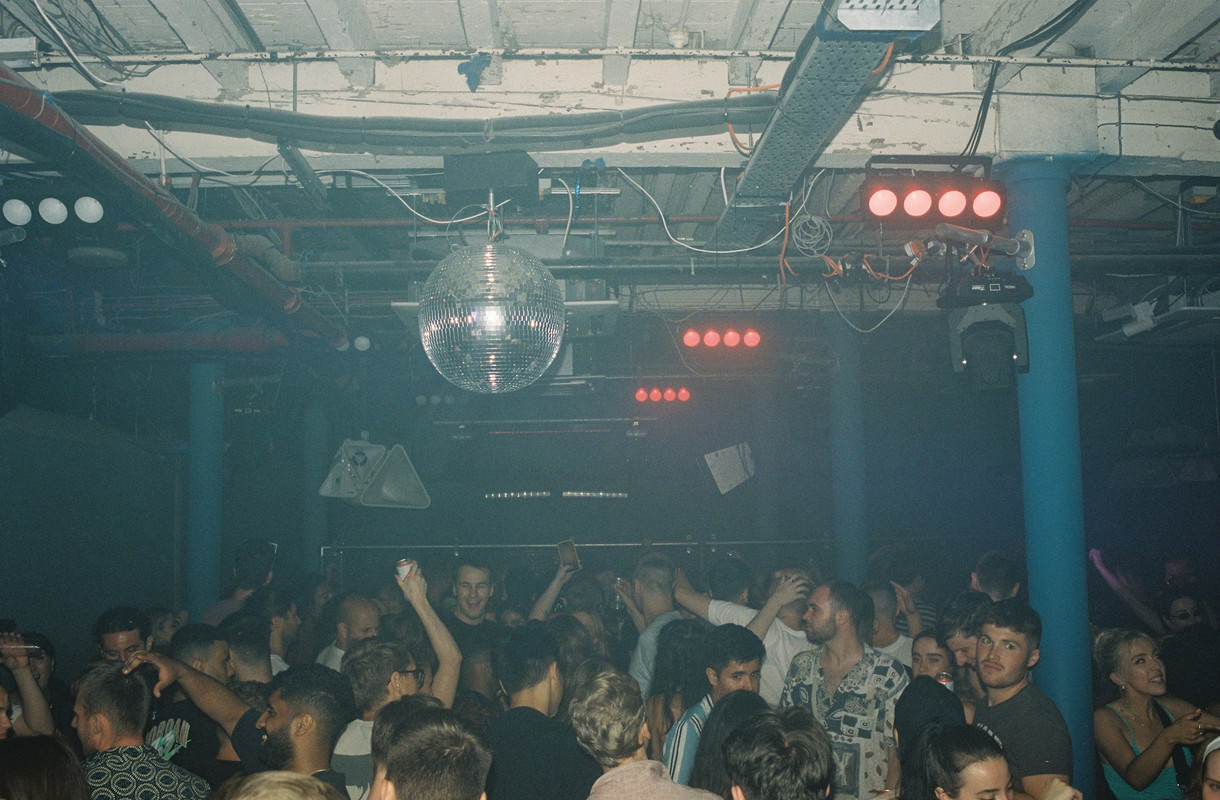 Location: Downtex Mill, Mary Street, Cheetham Hill, Manchester, M3 1NH
A popular destination amongst clubbers in Manchester, Hidden regularly provides the goods, offering events stacked with performances from some of the most hyped and renowned selectors within the electronic scene.
Comprised of several rooms, including a huge courtyard, the Basement Room, or The Den, the Blue Room and the Hangar Space, the award-winning venue specialises particularly in house, techno and disco events.
To grab a ticket for upcoming Hidden events click here.
---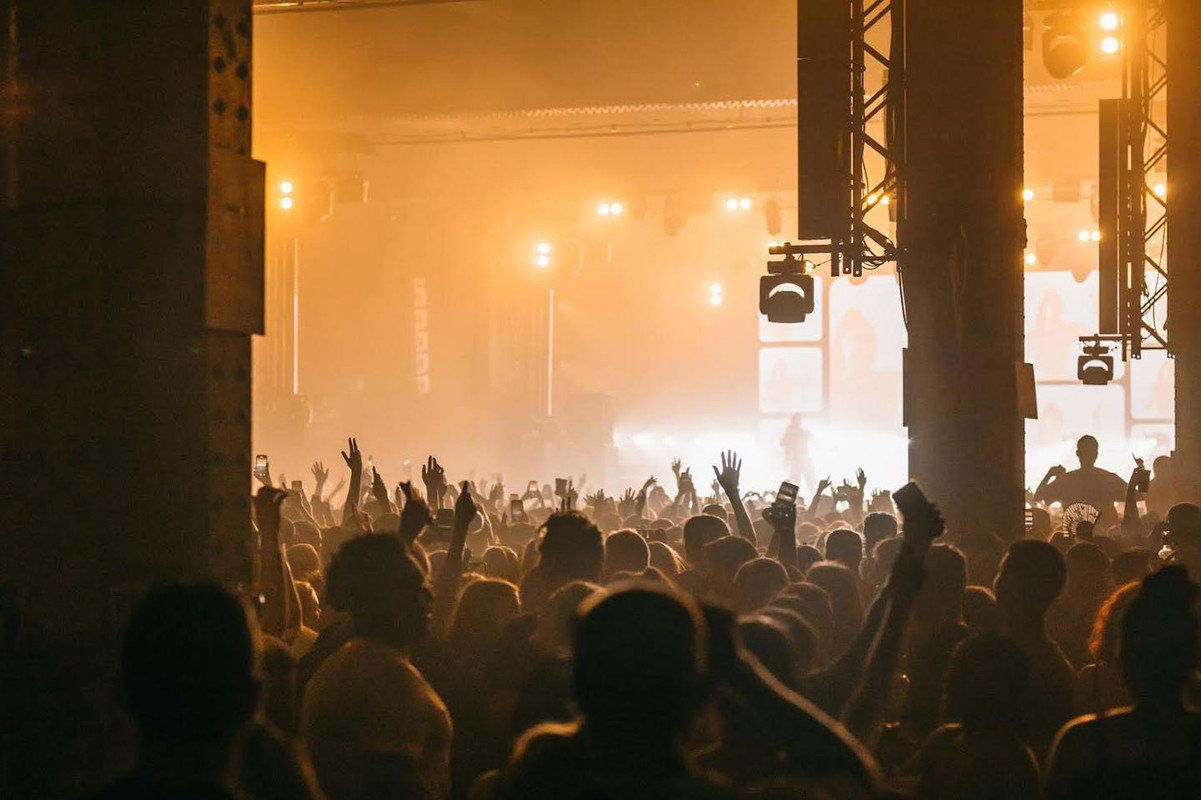 Location: 11 Baring Street, Manchester, M1 2PY
Manchester's biggest club, a former railway complex turned ground-breaking venue, The Depot (Mayfield) is one of those places you just have to experience for yourself. Nothing we could say about this colossal events space would ever truly do it justice.
Featuring multiple-stage setups, consisting of jaw-dropping production and chest-rattling sound rigs, this megaclub is spread out over an incredible 14,371m2 and allows up to 10,000 revellers in at any one time.
It's the home of the UK's largest seasonal club brand, The Warehouse Project, which runs large-scale and epic raves from early September right through until New Years Day each and every year, with the exception of 2020, of course. Frequently boasting performances from a wealth of world-renowned names, covering a multitude of genres - from rap to drum n bass, house and techno - Warehouse Project or WHP events, unsurprisingly, almost always sell out.
To take a look at the upcoming Warehouse Project schedule click here.
---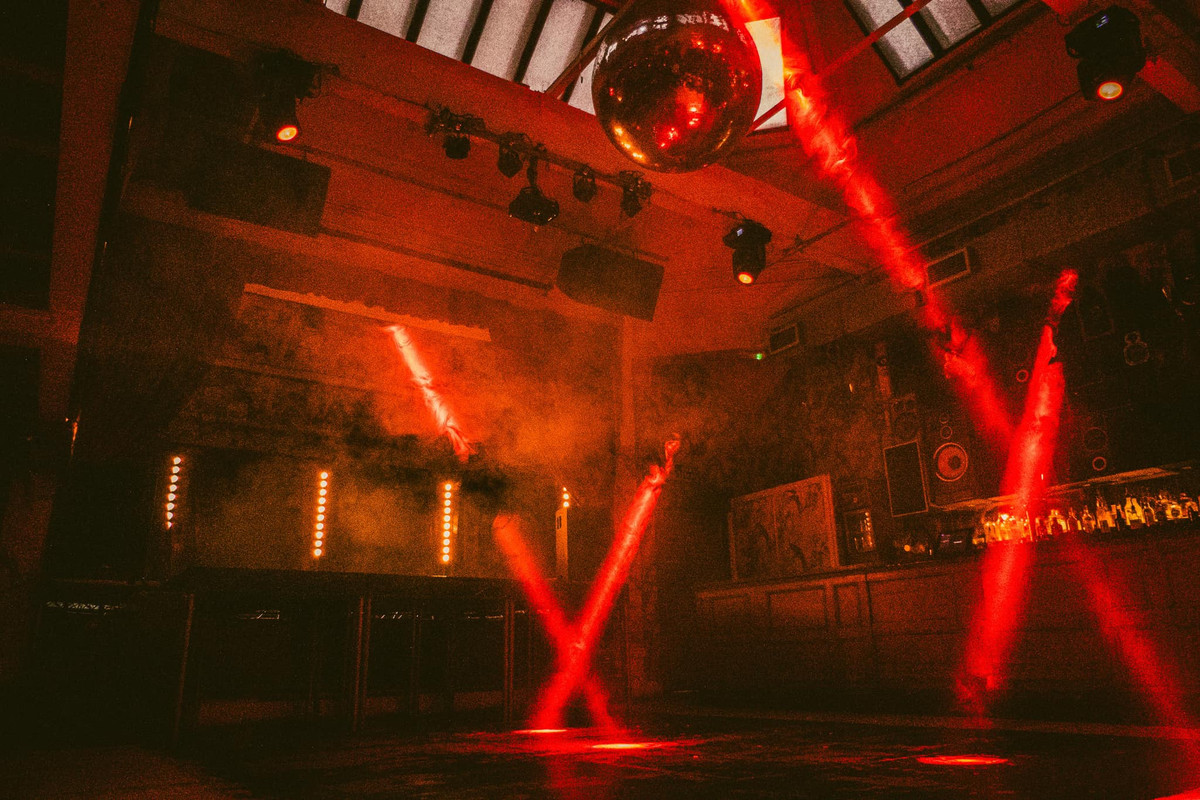 Location: 135 Grosvenor Street, Manchester, M1 7HE
The Deaf Institute is an independent bar and venue based in the heart of the Manchester Metropolitan University Campus, just off Oxford Road. The venue comprises a two-hundred plus capacity music hall on the first floor, hosting regular live gigs, comedy and club nights, as well as a basement den and a rooftop terrace. It's also fitted with three bars and a kitchen which serves some of the best food found anywhere across the city. Previous acts to have graced the venue's quirky Music Hall venue include Liz Lawrence, JOHN, Kyle Falconer and many more.
To find some upcoming events at The Deaf Institute click here.
---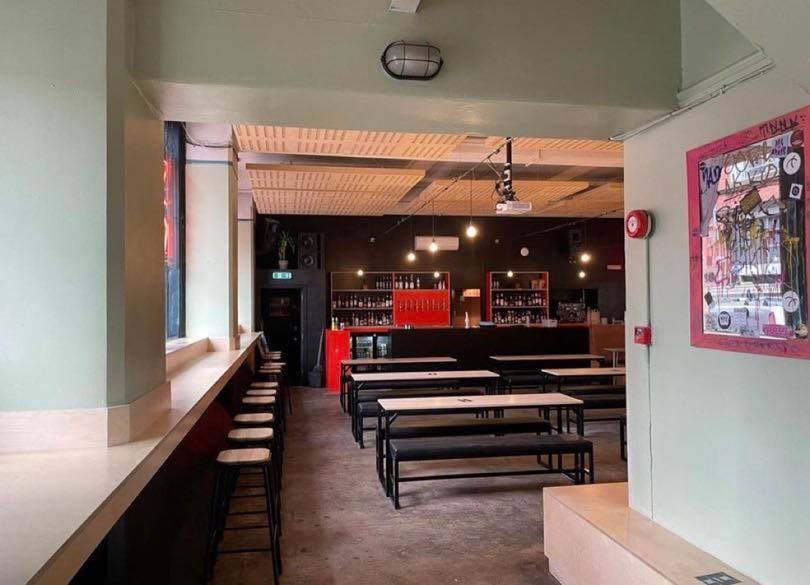 Location: 31-33 Spear Street, Manchester, M1 1DF
In Manchester's bustling and bohemian Northern Quarter district, Positioned just off Stevenson Square is one of the city's smallest and yet most-adored locations for both clubbing and live music. Previously named the Soup Kitchen, SOUP is a venue that couldn't be any more dissimilar to the grandeur of the previously mentioned behemoths, the O2 Victoria Warehouse or The Depot (Mayfield).
There's no million-pound lighting rig or sound rig, no pyrotechnics, and there's just enough room to swing a cat, not that we're endorsing swinging cats about. Please don't swing your cat about. Instead, it boasts a down-to-earth, back-to-basics, DIY feel and character, and for these reasons, muso's in the city just can't get enough of it.
Click here for tickets to events at SOUP.
---
Location: 106 Princess Street, Manchester, M1 6NG
Joshua Brooks has now finally reopened following extensive refurbishment work carried out throughout the first half of 2021. The prestigious venue, the place where The Chemical Brothers are said to have made their first performance, now flaunts the feel of a new-build club without losing the intimate vibe it has always been renowned for. Offering impressive drinks and food options, with incentives for students such as special offers with student discount cards, in addition to a first-rate programme of performers, with recent sets coming from DJs Mark Knight and Darius Syrossian, it's a definite port of call for clubbers in the city.
For upcoming events at Joshua Brooks click here.
---
Looking for some more things to do in Manchester? Take a look at our What's On Guide. If you want to find some events at these amazing clubs then check out our Clubs page.
---
---