Event has been cancelled.
Info: COVID-19.
If you have purchased tickets for this event, please check your email or order history for further information
Latitude 2020

on Thursday 16th - Sunday 19th July 2020

Please note, this event has been cancelled.

For the most up-to-date information about this event, please go here: Latitude Festival Guide

Latitude Festival 2020 will take place in stunning Henham Park, Suffolk from the 16 - 19th of July 2020.

🌿🎭🎪🐑☀💙

Latitude isn't just about music, but has a full spectrum of art including film, comedy, theatre, cabaret, dance, poetry, literature and art together for a fun-filled, cultural adventure by the sea.
2020 Line Up Announced...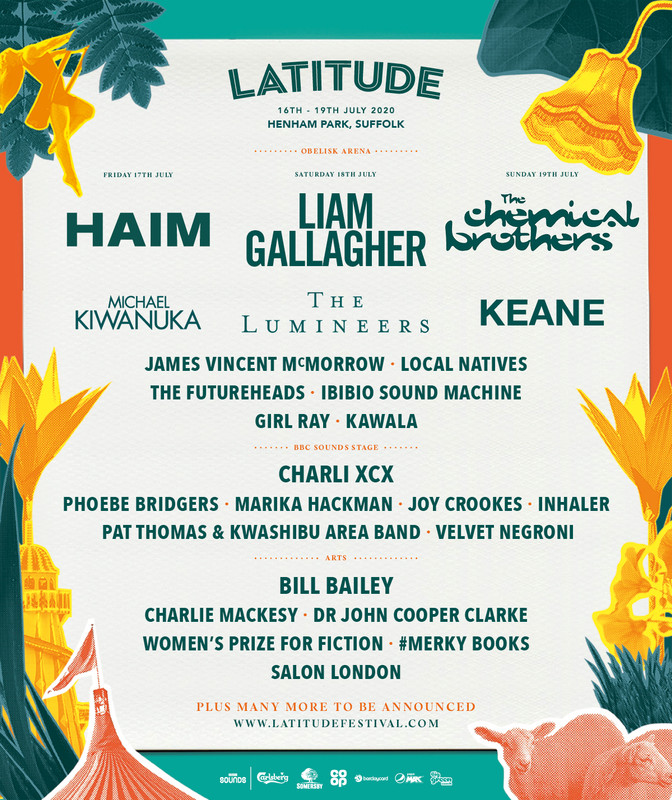 Music Genres:
Acoustic, African, Big Band, Blues, Breaks, Club Classics, Dancehall, Deep/Soulful House, Disco, Drum n Bass, Dubstep, Electro, Folk, Funk, Funky House, Hip Hop, Indie, Pop, Rap, Reggae
Entry Prices
Minimum age: 18
Entry price (public): From £197.50 + fees weekend adult ticket (Additional fees may apply)
Find more events on Sunday 19th July 2020 in Beccles
No advance tickets are available to purchase for this event. If you are the promoter for this event,
get in touch with Skiddle
if you would like to sell tickets direct through Skiddle.
Please note: The event information above has been added by the organiser. Whilst we try to ensure all details are up-to-date we do not make any warranty or representation as to the accuracy or completeness of the information shown.
Henham Park Beccles: Nearby Hotels & Airbnbs
Need a place to stay? Compare every available hotel deal and Airbnb near Henham Park, so book today to secure the best price!.
Please note, venue location is plotted according to the venue's postcode which is provided by the event organiser. We do not check the accuracy of venue or hotel locations or dates so please check before booking or travelling
, Suffolk,
Beccles,
NR34 8AN
Tel: 07900 553 426
Jackie said: "Great festival... something for everyone!". More »