Assuming we're going to get a summer of balmy nights and dancing under the stars (rather than mudslides and dancing under an umbrella) then the UK has some of the best locations for music festivals in the world. Why even bother camping at Benicassim and turning yourself into a boil in the bag pork chop when you can see the best musical talent in an idyllic park or country estate and then still make it back to your comfortable hotel room for a Pot Noodle and a kip?
Every festival-goer's got their favourites; some folks like rolling around in the mud for a couple of days and trying not to fall into a stinking toilet pit, while others are happy to pay thousands for a cheese sandwich on an abandoned rock in the Bahamas. For those of us with our sanity and hygiene standards intact though, there's never been a better time to take it on the road and find whatever floats your Fyre Festival rescue boat.
However you like to spend your festival weekends, what you won't be short of are locations which show off the stunning landscapes of the United Kingdom in all their summertime glory. Don't forget that you can also check out our festivals finder, where you can discover the perfect event for you.
Junction 2 – Boston Manor Park, London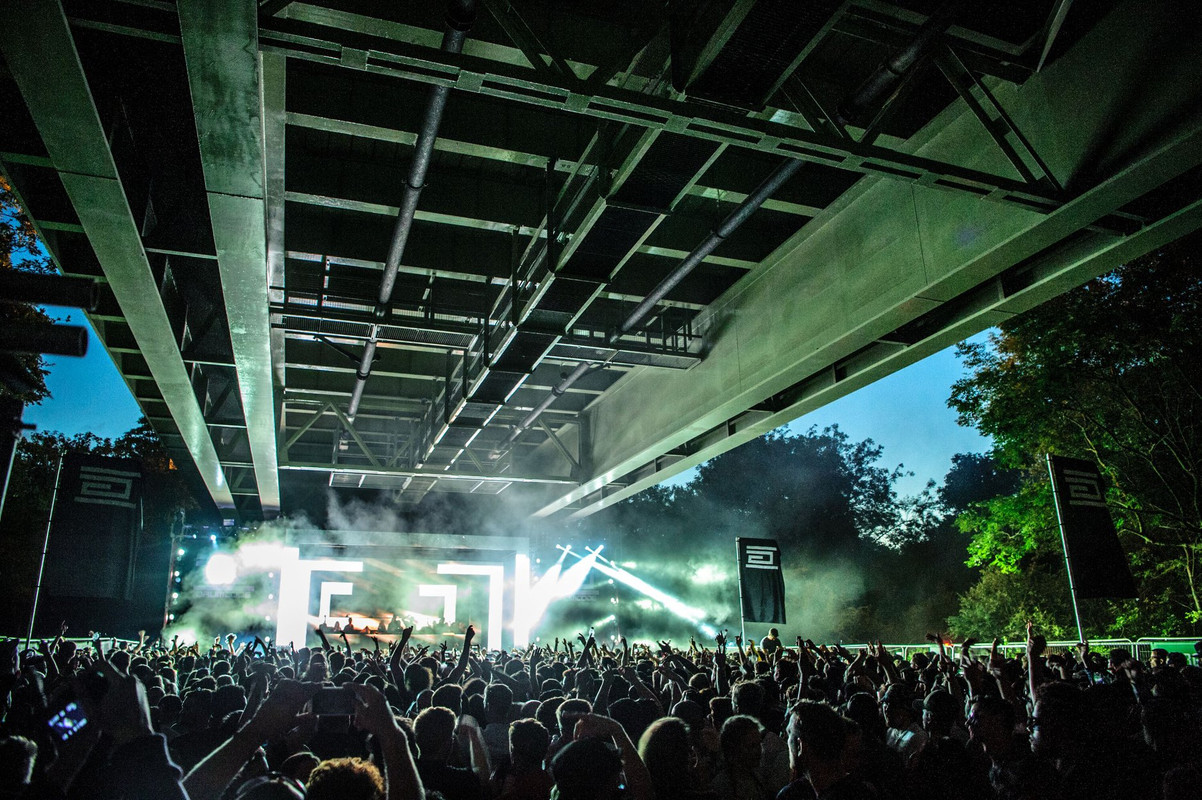 Although London's Junction 2 has only been running since 2016, it's already cemented its place in the hearts of discerning house and techno fans everywhere. What began as a one-night love affair on just a couple of stages has, for 2019, expanded into a full-on two day, multi-stage extravaganza with the likes of Ricardo Villalobos, Richie Hawtin, Dixon and Adam Beyer.
The expanded space and time constraints also mean that this year's acts encompass a wider range of genres, so make sure to look out for the carnival party tunes of Gilles Peterson and the soulful crate digging skills of Hunee and Motor City Drum Ensemble.
What makes it truly unique though is the way that the large and varied terrain of Boston Manor Park is transformed into a mix of stripped back urban rave palaces and fairy-lit clearings in the magical woods. The crown though goes to the Bridge stage, which compresses thousands of ravers underneath the M4 flyover bridge overhead, using the space to bounce down some of the heaviest (and loudest) music in London's festival scene.
Take a look at some of the glowing reviews from Skiddle members who've previously attended and that'll tell you everything you need to know about Boston Manor Park's glorious summer fling. Tom, for instance, simply says, "bangin!" Well, he's a man of few words is Tom, and although he may be short on description (and on the letter g) that doesn't mean he's wrong.
Find Junction 2 tickets.


Highest Point – Williamson Park, Lancaster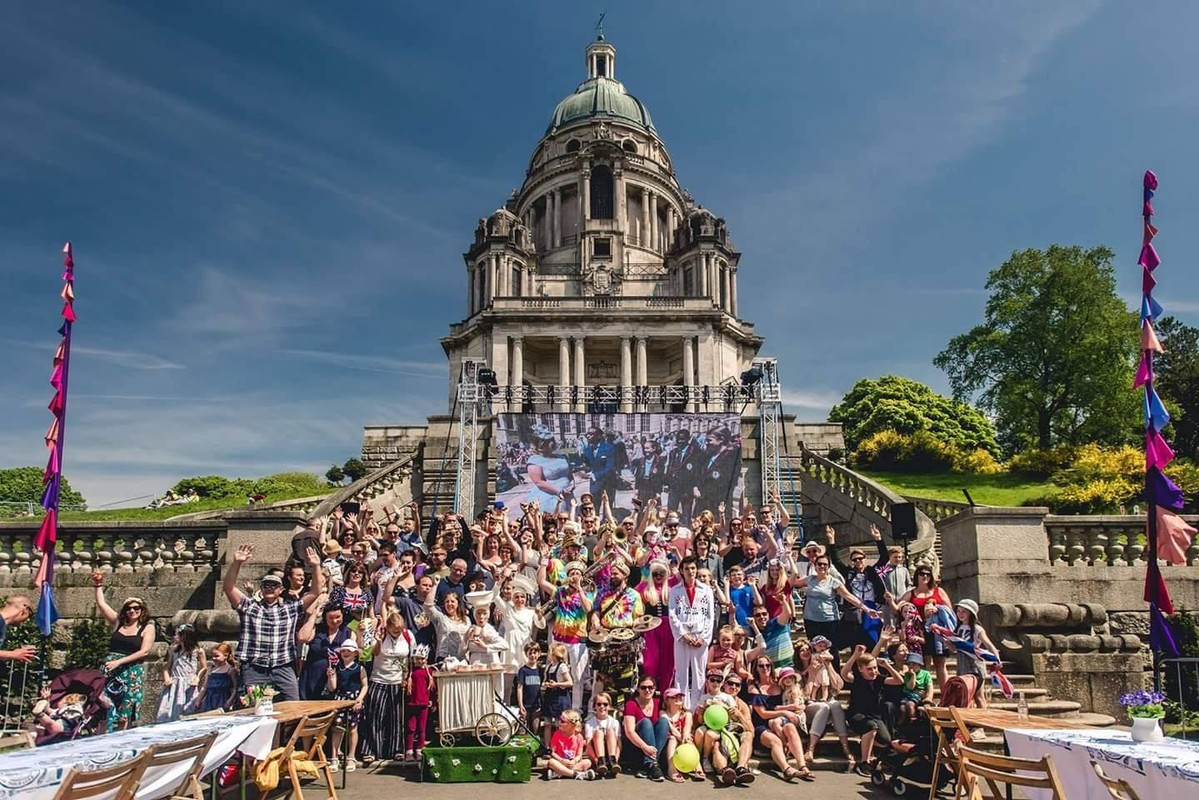 If you're lucky enough to have tickets for Highest Point then wander up to the ornate domed tower of the Ashton Memorial at the summit and take it all in. Look west and you'll find Morecambe Bay as it slides up into the mountainous southern cusp of the Lake District. East are the ever-green fields and forests of "England's Switzerland", the Forest of Bowland.
Make sure you do remember to look at the stages too though because although Highest Point is only its second year, you'll see a lineup which has already attracted perennial crowd pleasers like Sister Sledge, Grandmaster Flash and the Zutons, along with newer talents like Anna Calvi and Cabbage. The organisers know a thing about dramatic locations as they were also responsible for Lancaster's infamous A Wing parties, where they got away with putting on full-on raves inside Lancaster Castle.
Find Highest Point Festival tickets.


Moovin – Etherow Country Park, Stockport
Stockport; the city so great they named it…once (and I say this as someone who lives near Stockport). There's more to the town than several Greggs and a world famous hat museum though because every August bank holiday weekend the Moovin festival takes over Whitebottom Farm in Etherow Country Park.
It's an eco-friendly farm set in green and pleasant fields and forests that're perfect for finding some beautiful place to get lost. The eco-rural vibe is carried through into the festival itself as well, and you can indulge yourself in the ethical and the eclectic (you can either camp or have day access).
What really makes Moovin special though is that despite its small size the lineups are consistently huge. The focus is on good-time party music and 2019 will see the arrival of British legends Soul II Soul, interstellar dub traveler Lee Scratch Perry and some underground favourites like Soul Clap, Horse Meat Disco and DJ Hype. It's a bit like another famous festival that takes place on a farm in the British summer, only it's just a short drive from Stockport, so it's better.
Again, listen to the opinion of Skiddle member Raychael: "great small festival, great vibe, great people, great shops! I love the shopping part! good toilets can't wait for the next one". Shops and toilets, that girl knows what to focus on. Nice one, Raychael.
Find Moovin Festival tickets.


Cocoon in the Park – Temple Newsam Park, Leeds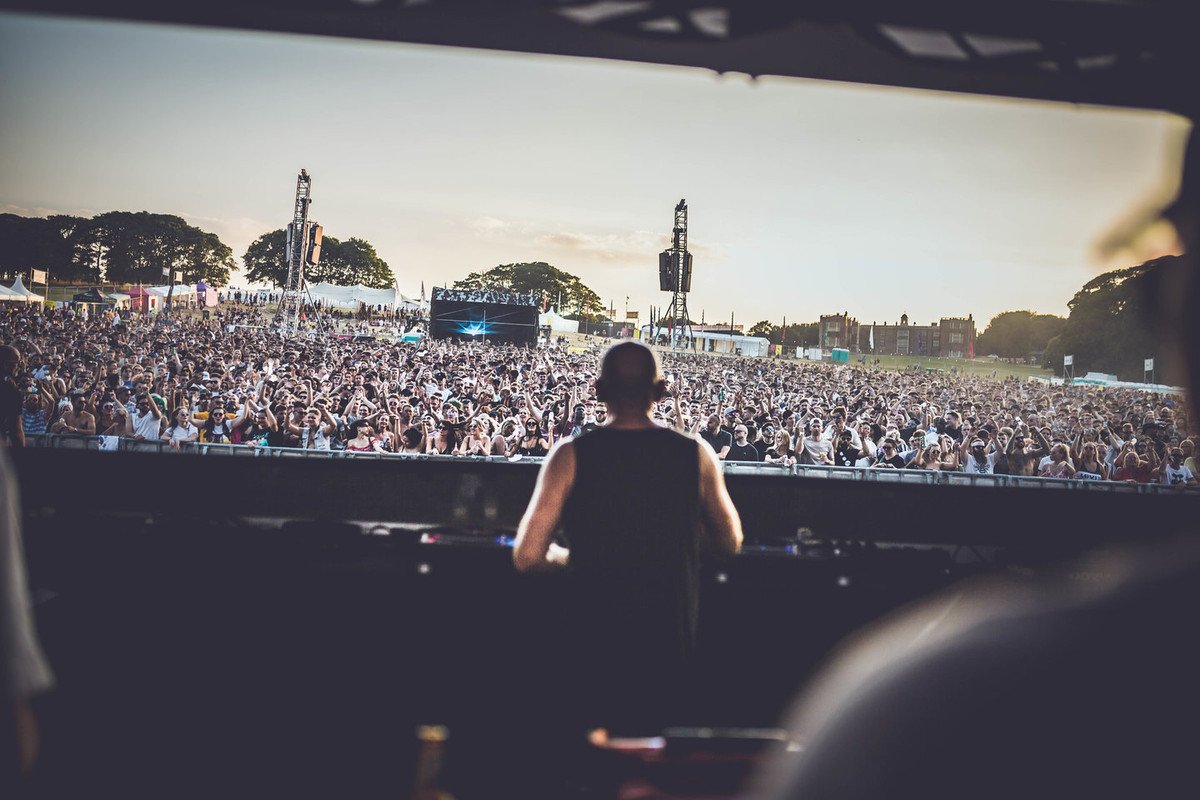 In 2018 Papa Sven Vath and his crew celebrated ten years of their Leeds day festival, Cocoon in the Park. The tech-heavy lineup featured Apollonia, Seth Troxler, Craig Richards and Tale of Us in what was a fitting tribute for a clubbing brand that has pushed groovy, melodic techno for decades. Although the party's spiritual home is in Ibiza, the Leeds edition has things that no spectacular Balearic environment could ever match; Fox's Biscuits (one pack of Crunch Creams, please) and mugs of strong Yorkshire Tea.
In truth though, Temple Newsam Park where the event takes place is a giant, beautifully manicured estate where the single-stage format of the festival works well. The crowd all know that they're there together for one event, one musical experience at a time. The lack of distraction means that everyone focuses on seriously getting down and enjoying the acts, whether they're headliners or support. Plus 2019 is CITP's final year, so if not now, when?
Find Cocoon In The Park tickets.


Gottwood – Anglesey, Wales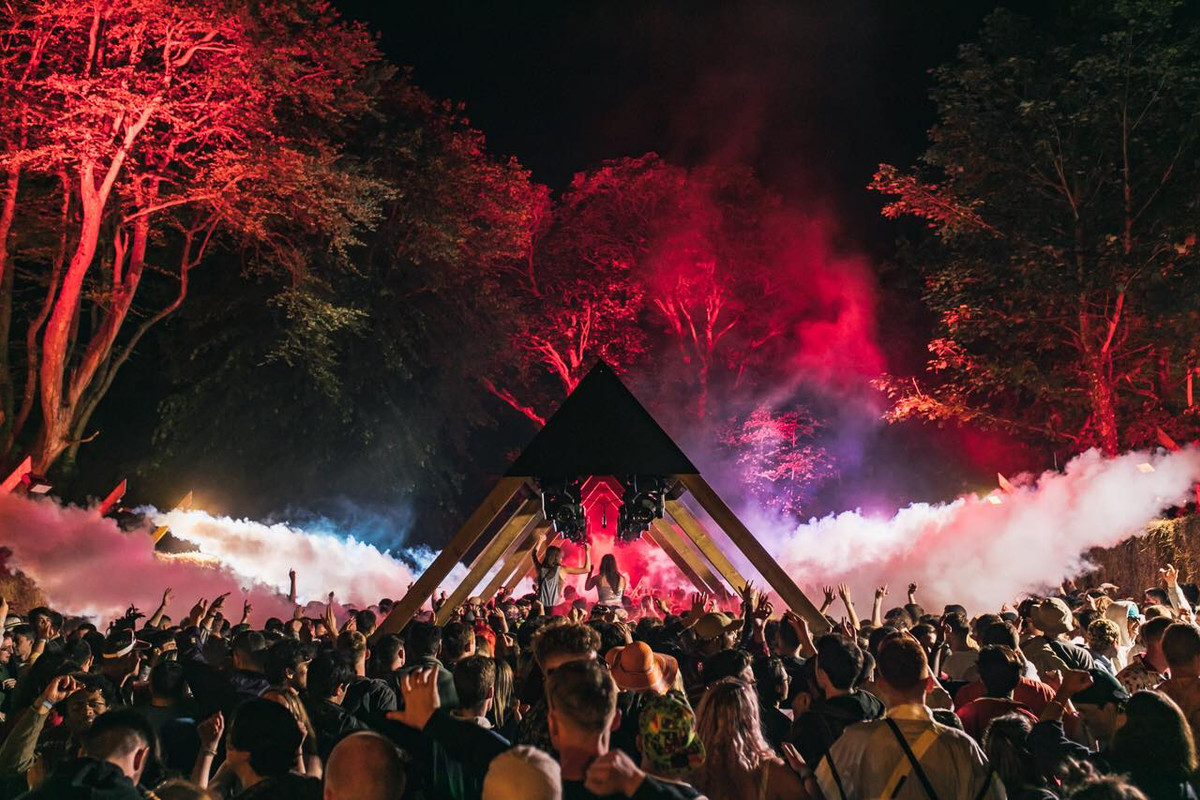 If you fancy a side of ancient spiritual wisdom and gorgeous Welsh scenery to accompany your main of thoughtful electronica, then get your tent and head for Anglesey's Gottwood. The location is a secluded forest site on an island famous for druids and stone circles, so you can expect things might get a little freaky the deeper you get into its four day run.
At ten years old it's one of the longest-running events on this list and each year seems to bring more success and plaudits for a festival which continues to dive deep into the electronic cannon and book artists from all across the spectrum. This year sees live performances from '80s electro legend Egyptian Lover alongside hardcore breaks from 2 Bad Mice, sleazy French minimal from Ivan Smagghe and the slow-motion kosmische of Andrew Weatherall's ALFOS party.
Just don't forget to take a torch if you're going to go wandering about in the woods at night, no one needs another Blair Witch sequel to contend with; The Blair Welsh Project.
Green Man – Brecon Beacons, Wales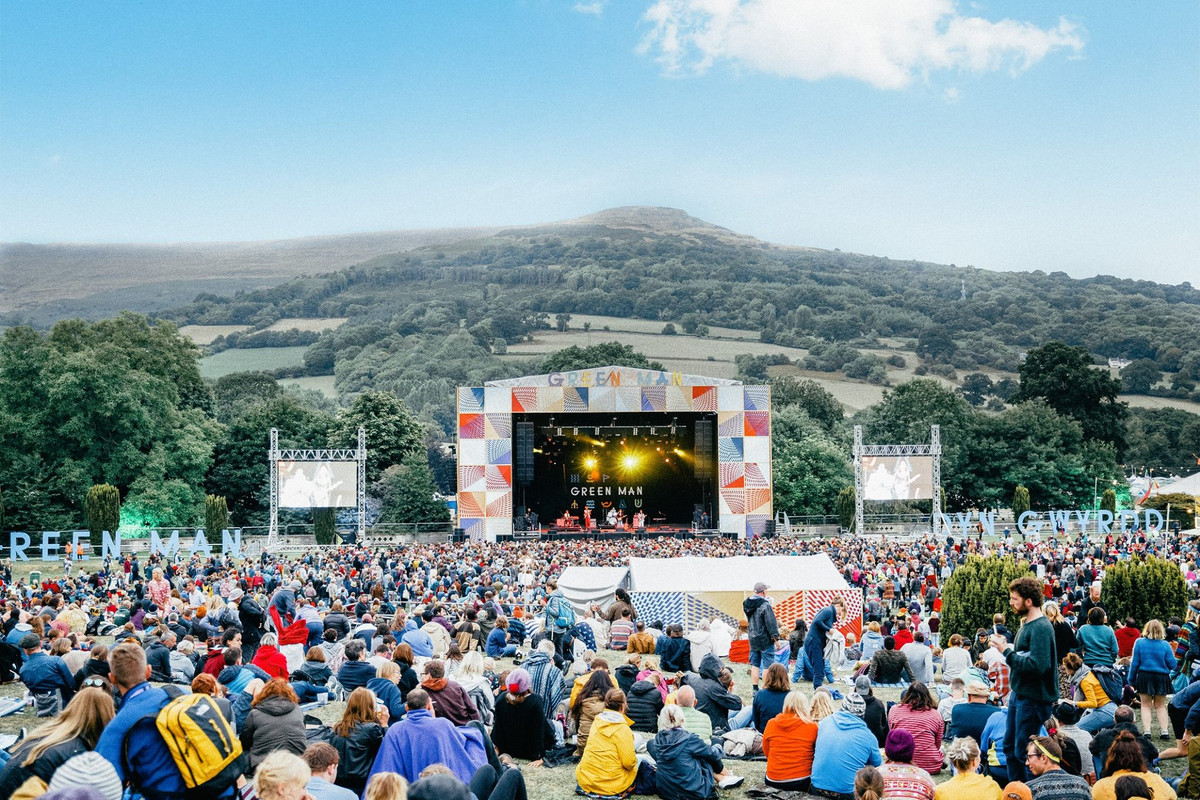 Whether or not you're a fan of laverbread, lamb or Tom Jones (sorry Welsh folk), there's no disputing that the Welsh landscape is spectacularly appealing. Green Man takes full advantage of its location in the Brecon Beacons mountain range to encourage you to spend a full week camping in a site so fully formed that they even call it the Settlement.
Even if you didn't go for the music, the chance to spend a week exploring a rural backdrop of mountains, waterfalls and secret rivers is a rare opportunity. It's one taken up each year by thousands of "settlers" who come for the extended period and use it to relax, make new friends and form a little community against the daily world.
Fortunately, the music at Green Man is also truly excellent and this year sees headline performances from the likes of cool pop luminaries, Stereolab, along with professional media troll, Father John Misty. They'll be joined by hordes of other fine acts like Lee Fields & The Expressions, the Beta Band's Steve Mason and Maribou State – all of which expertly join the dots between past and present, global and local.


Find more amazing festivals.