As ever, we have some fantastic lifestyle events up on Skiddle at the moment that are happening this summer and beyond. We've got some brilliant days out here for solo trips and family adventures. Everything from comedy to movies, interactive experiences and some exquisite theatre shows.
When: Saturday 28th August
Where: Liberte, Liverpool
There aren't many things much nicer than having a dance on a rooftop. At Liberte in Liverpool, you can wind down the last part of summer by booking a table with some friends and enjoying an absolutely brilliant atmosphere whilst the biggest tunes are on in the background. It's the perfect place to let your hair down and dance a bit.
Find tickets for The Rooftop Topboi - here
-
---
When: Thursday 25th November
Where: The Allendale Centre, Wimborne
From winning the World Boxing Council heavyweight title with a technical knockout in 1995 to being named BBC Sports Personality of the Year in '96, and even starring in his own TV series, British boxer Frank Bruno MBE has had quite the career. Now retired from the ring, he's setting off around the country to talk to his fans about his fascinating rise to fame and glory, touching upon his battle with depression behind the scenes, and the highs and lows of the psychically challenging sport.
Join him at The Allendale Centre in Wimborne on Thursday 25th November to hear more about how Bruno overcame his troubles and more.
Find tickets for An Evening With Frank Bruno - here
-
---
When: Tuesday 24th August
Where: Theatre Royal Haymarket, London
With glittering stage magic, live music and lots of audience participation, The Tiger Who Came to Tea promises to delight children of all ages. Based on Judith Kerr's beloved picture book, this Olivier Award-nominated smash hit show will transport you and your little ones to a fantasy world in which a curious and somewhat thirsty tiger pops round for a tea and ends up staying for supper!
Find tickets for The Tiger Who Came to tea - here
-
---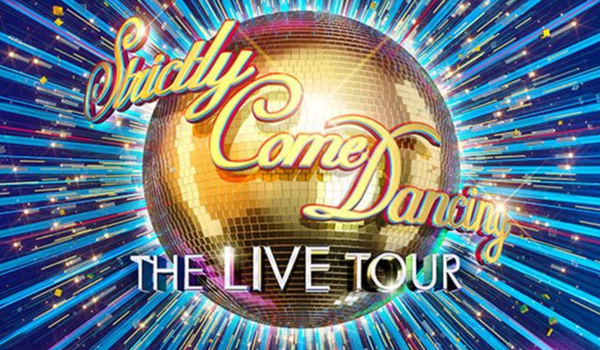 Photo Credit: Strictly Come Dancing
When: Thursday 3rd February 2022
Where: M&S Bank Arena, Liverpool
Good news! The Strictly Come Dancing Live arena tour is back for another year in 2022, and we are more excited about it than ever. Now in its sixteenth year, the hugely popular BBC One TV series continues to thrill audiences with hit after hit from the world of ballroom and Latin dances. Professional dancers from the show will be joined by celebrities as they mix up their routines, creating some unforgettable moments for fans across the country.
Find tickets for Strictly Come Dancing - here
-
---
When: Friday 29th October
Where: Filton Airfield, Bristol
The UK's number one drive-in cinema scare attraction is bringing Halloween to Bristol this October. Daisy Duke's Drive-In, situated in the heart of the South West, is hosting a special set of nighttime screenings where guests will be able to watch cult-horror movies the likes of terrifying clown flick, IT.
Be aware, it's not just the films that'll have you trembling with fear. One of the country's leading Scare Maze brands will be lurking in the shadows, waiting to unleash holy hell and bring each movie to life as you watch! Not for the faint-hearted, this event will not allow its guests to get too comfortable...
Find tickets for It (2017) in Bristol - here
-
---
When: Saturday 11th September
Where: The Venny Blacon Adventure Playground, Blacon, Chester
Everyone loves dinosaurs right? How can you not be interested in these towering behemoths, from the short and spiky to the tall and hilariously short-armed ones. This is an educational experience and adventure that is fun for all of the family. Interactive stage shows will let you get up close with the dinosaurs and there'll even be a dino disco going on later.
Find tickets for Jurassic Live Chester- here
-
---
When: Thursday 14th October
Where: Victoria Park, Southport
You'll likely recognise Ed Byrne as a regular panellist on BBC Two's Mock The Week. Now he's setting off on his own tour and is taking a deep down look at himself. The purpose being to discover whether or not he has any traits that he'd actually want to pass onto his children. So expect at least some self-deprecation and a whole bunch of hilarious observational comedy.
Find tickets for Ed Byrne: If I'm Honest - here
-
---
When: Sunday 29th August
Where: The Prince Albert, Bexleyheath
This is an 80's Brunch with a difference. Not only will you be getting afternoon tea that includes homemade scones, jam and clotted cream and much more, but you'll also be getting bottomless cocktails served in a teapot for your table too. Of course there will be music being played too and they'll be spinning all the classic anthems from the decade to really get the atmosphere going.
Find tickets for 80's Brunch - here
-
---
Comedy Live at the Button Factory
When: Thursday 26th August
Where: The Button Factory, Birmingham
Down at The Button Factory will be a whole night of entertainment from some seriously funny comedians. Hosted by Paul Bruce, performances will be coming from award-winning comedians Sam Rhodes, Eryn Tett and Luke Chilton. Even better tickets are only £10 and they even come with a free drink too. This will be a night full of good vibes.
Find tickets for Comedy Live at the Button Factory- here
-
---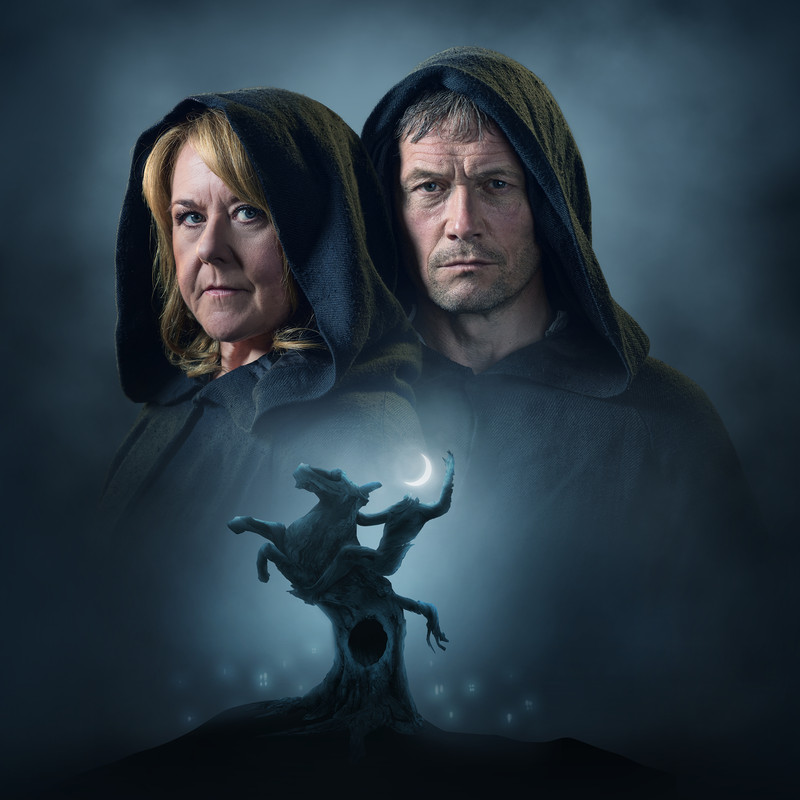 Photo credit: Capital Theatres
When: Monday 8th- Saturday 13th November
Where: Kings Theatre, Edinburgh
This adaptation of the legendary story, The Legend of Sleepy Hollow will be touring the UK this year. Taking to Edinburgh, it features Wendi Peters of Coronation Street fame and Bill Ward from Everyone's Talking About Jamie and Emmerdale. In this gripping performance, you'll be able to witness the terror of the headless horseman for yourself.
Find tickets for The Legend of Sleepy Hollow- here
-
---
---
For more fantastic days out with Skiddle, check out our Things To Do page
Header Image Credit: Majestic Events UK / Facebook